Welcome to the Derby Days Wiki
Whether you're looking for a relaxing game to race some cute ponies, or you're ready
to grind for gold and breeding domination, Derby Days is a great app to play.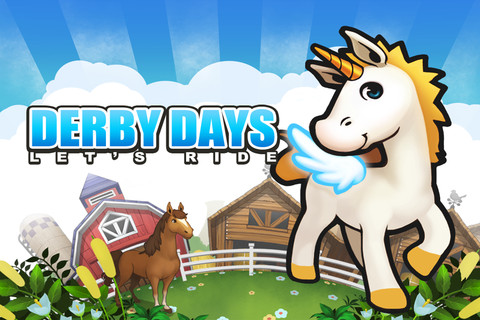 Thousands of horses available with millions of different features
Mate with friend's horses to breed great new foals
Create your very own unique and fully customizable ranch with beautiful buildings
Fill your ranch with farm animals to keep your horses company - and watch them move!
Hundreds of decorations are available to spruce up your ranch any way you want
Visit friends and show them what you've got!
Available for IOS/Android:


Ad blocker interference detected!
Wikia is a free-to-use site that makes money from advertising. We have a modified experience for viewers using ad blockers

Wikia is not accessible if you've made further modifications. Remove the custom ad blocker rule(s) and the page will load as expected.